LATEST STORIES
Court Blocks TV Anti-Piracy Tech Rules

STORIES IN OUR PRINT ISSUE
Web Streaming Radio to Hit IUN This Fall
Not only will faculty, staff and students be able to tune into the university's first web-streaming radio station, WIUN, this fall, but their ideas and suggestions will help create the station's format.
Managed by the Department of Communication within the College of Arts and Sciences and operated by students, WIUN is an exciting new adventure for the whole campus, according to founder of the project Taylor Lake, Ph.D., visiting assistant professor of communication. Lake said the mission of the station is to CLICK HERE FOR FULL STORY
Why Workers Sabotage Office Computers
Washington – Associated Press Report Corporate insiders who sabotage computers so sensitive they risk endangering national security or the economy commonly are motivated by revenge against their bosses, according to a government study released Monday.
The study, paid for by the Department of Homeland Security, examined dozens of computer-sabotage cases over six years to determine what motivates trusted insiders to attack and how their actions damage the country's most sensitive networks and data. CLICK HERE FOR FULL STORY
The Donald Starts Gaming
Already the king of the boardroom, Donald Trump could seize full control of the living room thanks to an upcoming video game based on his hit reality TV show, "The Apprentice".
Game developer Legacy Interactive said on Monday it plans to turn the NBC reality TV program into a video game that allows gamers to assume the role of a hopeful contestant for a job with real estate baron Trump. CLICK HERE FOR FULL STORY
Shoes With a Brain
Will runners pay $250 for shoes with brains as well as sole? Adidas hopes so.
The German athletic apparel giant recently unveiled the Adidas 1 - the most expensive running shoes on the market.
In addition to a flashy white-and-gold exterior, they feature magnetic sensors, a 20 MHz microprocessor and a tiny electric motor spinning at 6,000 rpm to continuously adjust the cushioning in the heel. CLICK HERE FOR FULL STORY
Playstation 3 to Hit Stores in 2006
Gamers awaited details of Sony Corp.'s new PlayStation 3 video game machine Monday in what is likely a new round of console wars with rivals Microsoft Corp. and Nintendo Co.
Sony officials were introducing Cell—ultra-fast processors jointly developed by Sony and Toshiba Corp.—as a way to deliver games with ever more realistic, movie-like graphics.
The chip's designers have said Cell an deliver 10 times the performance of today's standard PC processors. CLICK HERE FOR FULL STORY
Hackers Hold Computer Files Hostage
Computer users already anxious about viruses and identity theft have new reason to worry: Hackers have found a way to lock up the electronic documents on your computer and then demand $200 over the Internet to get them back.
Security researchers at San Diego-based Websense Inc. uncovered the unusual extortion plot when a corporate customer they would not identify fell victim to the infection, which encrypted files that included documents, photographs and spreadsheets.

A ransom note left behind included an e-mail address, and the attacker using the address later demanded $200 for the digital keys to unlock the files. CLICK HERE FOR FULL STORY
Firefox Gaining on Internet Explorer
Microsoft Corp.'s share of the U.S. browser market has slipped below 90 percent as the Firefox browser continues to grow in popularity, according to independent tracking by WebSideStory.
Firefox, an open-source browser collectively developed by the CLICK HERE FOR FULL STORY
WEDNESDAY WORKSHOPS
Three are currently no Wednesday Workshops scheduled. Please check back in late August for the listing of our Fall workshops. Please remember, all workshops are FREE and open to all IUN Faculty, Staff and Students. For more informaiton, email techbuzz@iun.edu or call 219-980-6500 and ask for mailbox# 9988. CLICK HERE TO BE TAKEN TO WORKSHOP SCHEDULE.
RECENT STORY ARCHIVE
Adobe to Buy Macromedia for $3.4B
What is Cyrus Mail?
TechBuzz Site Grows Strong in Past Year
Changes to IUN Phone Systems
Center to Improve Cybersecurity in Higher Education
Service Pack 2 W/Pop-Up Blocker
SITE FEATURES
CLICK HERE TO BE TAKEN TO THE FULL STORY ARCHIVE.
Click Here for the Wire Archive
2005 Making IT Happen Specials
VIDEO ARCHIVE
**DISCLAIMER: Multimedia on this site that is not published by TechBuzz; Indiana University, Indiana University Northwest are ©Copyright of their prospective owner. These items are used within "Fair Use" set forth in Title 17 (Section 107) of the United States Copyright Laws. TechBuzz is a publication of Indiana University Northwest and is used for educational and research purposes only.

**Please note that to view videos you will need Windows Media 9 or newer and a high-speed Internet connection.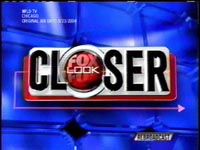 The Cable Police, reported by WFLD-TV in Chicago explains the problem of service theft facing cable companies, what they are doing to go after those stealing the services, and the adverse situations caused to paying customers by service theft.
CLICK HERE TO VIEW "THE CABLE POLICE"

This video is a TechBuzz special presentation of the Indiana University Northwest Debate Series. This debate is on the PRIVITAZATION OF SOCIAL SECURITY. Please choose one of the following options below.
]HI-QUALITY VIDEO (FOR BROADBAND USERS)
LOW-QUALITY VIDEO (FOR DIAL-UP USERS)
Leave your comments on our Social Security Reform Bulletin Board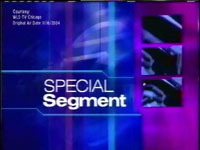 A Child is Missing. Reported by WLS-TV, details the story of a Valparaiso woman who had to report a missing child. See how the Valparaiso Police Department responded using the latest in telephone technology.

CLICK HERE TO VIEW "A CHILD IS MISSING"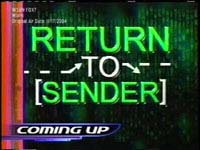 Return to Sender, Reported by WSVN-TV, discusses two new email services that allow you to track messages that you send with advanced tracking features, and one gives you the ability to edit and even delete a message once it is sent, BEFORE OR AFTER the receiver reads it.